My friend suggested this fight. I liked the idea so, we have one of the last members of the Uchiha clan. The master of the Sharingan fights with the dark lord of the sith. Itachi. might have an advantage since, Vader armor makes him lack speed and agility. Please vote and comment about why you think one shall be victorious.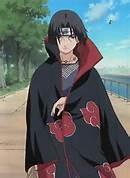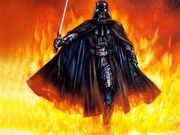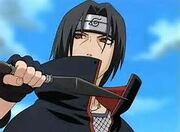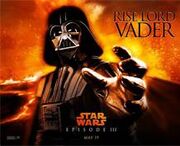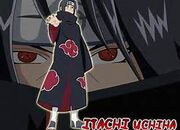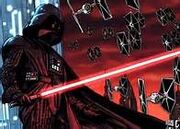 Itachi was being pursued by Team Guy where, a vortex opened nearby and Itachi went inside closing it. He appeared in a strange place with ninja in white armor holding a strange weapon. Itachi didn't know where he was. It turned out, the Empire were creating devices to go to alternate universes to conquer them after their universe crossed over with Soul Calibur's. The troopers shot at Itachi but, before the lasers hit him, he used his sharingan and the storm troopers were dead except for the commander. He laid there injured say, What happened? He must be a jedi or something. Itachi walked further into the hanger deck until, two tie fighters attacked him. Itachi ran for a while and then, used his fire jutsu to destroy them. As he walked further in this strange place, he encountered a heavily armored ninja. He asked him Who are you? He sensed alot of power but, it wasn't chakra. It was something much stronger. The being said You must be a rebel. I see that the force is strong with you. You must be a jedi. Itachi did not speak, then he said I am a member of the Akatsuki. Darth Vader said, Don't under estimate the power of the force. He choked Itachi. Itachi said, Open your eyes. Darth Vader was choking one of his men. Vader prepared to slash Itachi with his lightsaber as Itachi blocked it with his dagger. Itachi fired his fire jutsu at Vader injuring him as he walked from the flames as the battle has just begun.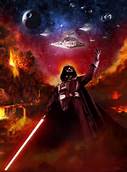 Ad blocker interference detected!
Wikia is a free-to-use site that makes money from advertising. We have a modified experience for viewers using ad blockers

Wikia is not accessible if you've made further modifications. Remove the custom ad blocker rule(s) and the page will load as expected.