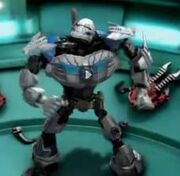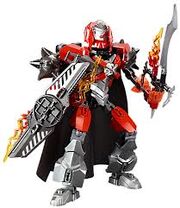 In this exciting battle between Stormer XL and Furno XL from Hero Factory. Leave a comment below on who you think would win.
Stormer XL
Edit
Ice Plasma Gun
Ice Sword
Scout Drones
Fire Shield - Can absorb fire with ease.
Fire Sword - Can also create incredablystrong beams of fire.
Durolock Clamps - Protects Power source
Advanced Tech Boncer - Gives intel on the battle.
Ad blocker interference detected!
Wikia is a free-to-use site that makes money from advertising. We have a modified experience for viewers using ad blockers

Wikia is not accessible if you've made further modifications. Remove the custom ad blocker rule(s) and the page will load as expected.