We have a battle of super beings, Superman and Thor. The Thor from the Thor movies and Superman from the Man of Steel.
Superman's Powers
Edit
Super Strength
Heat Vision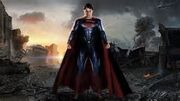 Flight
Super Speed
Incredible Endurance
High Leaps
Super Strength
Hammor: No mortal is able to lift it except Hulk?
Lightning Powers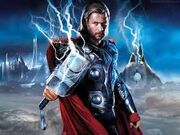 Flight
Endurance
Ad blocker interference detected!
Wikia is a free-to-use site that makes money from advertising. We have a modified experience for viewers using ad blockers

Wikia is not accessible if you've made further modifications. Remove the custom ad blocker rule(s) and the page will load as expected.